The popular "100 Percent FED UP" page was censored by Facebook, its curators said.
"It's a sickening feeling to know you're being censored not for any horrible thing you've done, but for trying to tell the truth to millions of people. Are we living in America? Seriously, our First Amendment rights have been slowly eroding away bit by bit."
Leisa Audette and Patty McMurray started the Facebook page when they became "frustrated by so-called journalists" and were inspired by Andrew Breitbart. The citizen journalists say they were both stay-at-home moms with three girls. They met at a fundraiser at Patty's house.
Leisa said, "We were blessed to meet and hear Andrew Breitbart speak at a small, private event in Michigan just one week before he died. Inspired by his work and his passion to save America, we started a Facebook page to honor his legacy."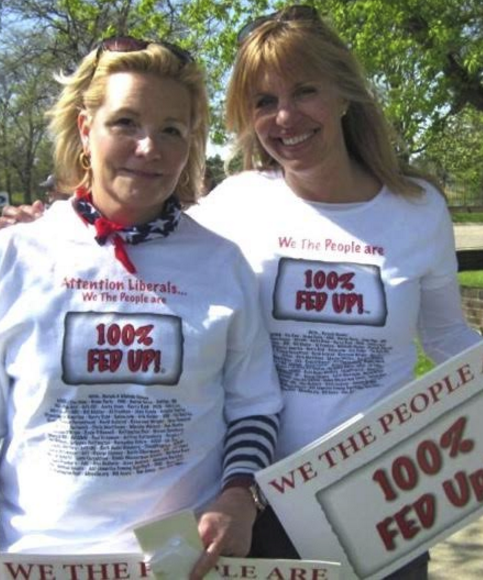 100PercentFedUp.com founders Leisa Audette (L) and Patty McMurray (R)
Leisa told Breitbart Texas, "We lost our dealership in the bailout, and our congressman is our neighbor who's a puppet for the unions and Obama. I was never in politics until that happened. Patty had worked on other campaigns and had always been involved in politics." She added, "I would say honestly that meeting and listening to Andrew Breitbart was life changing. He knew the evil we were up against and that this is truly a war against the left." She called "Obama's bailout of GM" – "a closing of certain dealerships and then the 'gifting' of those dealerships to someone else."
100 Percent FED UP now has 872,000 followers on Facebook, and 10.2K followers on Twitter. The day before the Facebook page was taken down, they had 3.4 million views; 11.4 million views in the days/week before they were shut down. The average reach on another page they manage, "Just Say NO To Hillary" has 3.5 million views a week.
They told Breitbart Texas, "When we woke-up and saw a note at the top of our Facebook page, with no explanation…
Continue reading at Breitbart