Two important pieces of legislation are awaiting Governor Bruce Rauner's action — to sign, or to veto — and both bills should be vetoed!
For him to do this, he needs to hear from the Illinois' pro-life and pro-family community.  He needs to hear from all of us, and the sooner the better.
The top priority right now is getting calls and emails in opposition to HB 1785 — which arrived on the governor's desk on June 29th after passing the Illinois House by a vote of 63-43 and the Illinois Senate by a vote of 32-22.
This legislation would allow gender-dysphoric persons to falsify their birth certificates, which are both legal and historical documents. This will have consequences with regard to the relentless cultural assault on physical privacy through the sexual integration of previously sex-segregated spaces.
When IFI's Laurie Higgins wrote about this bill earlier this year, her title said it all: "Corrupt, Nonsensical Legislation Reintroduced." If you haven't read it yet, we highly recommend that you do.
Among many other negative impacts, biologically intact men will have legal access to women's restrooms, locker rooms, dressing rooms, shelters, semi-private hospital rooms, nursing home rooms, and prisons.

Governor Rauner must act to veto this nonsense by August 28, 2017 or it will automatically become law.
Secondly: We need pro-life advocates to continue to speak out against HB 40, a bill that would remove all restrictions on taxpayer funding of abortion.  This bill has passed both the Illinois House by a vote of 62-55 and in the Illinois Senate by a vote of 33-22.  A procedural motion has delayed it from being sent to the Governor's desk, which gives us more time to speak out against it.
One of the many fake news narratives that Leftist love to promote is the phony "war on women." With sixty million abortions since Roe v. Wade's passage, one could easily make the case that we have seen a forty-plus-year real war on the preborn.
On July 4th, Governor Rauner vetoed a tax increase; he can and should veto HB 40 and HB 1785 as well.
Take ACTION:  Click Here to send an email or a fax to Governor Rauner's office to urge him to veto both HB 1785 and HB 40.  Ask him to reject transgender birth certificates and taxpayer funding for abortion.
ALSO: please call the public comment lines in the Governor's office in Springfield: (217) 782-0244 and Chicago (312) 814-2121.
No to taxpayer funding of abortion, and corrupt, nonsensical legislation for falsifying a legal document.
---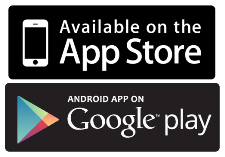 Download the IFI App!
We now have an IFI mobile app that enables us to deliver great content based on the "Tracks" you choose, including timely legislative alerts, cultural commentaries, upcoming event notifications, links to our podcasts, video reports, and even daily Bible verses to encourage you. This great app is available for Android and iPhones.
Key Features:
It's FREE!
Specific content for serious Christians
Performs a spiritual assessment
Sends you daily Scriptures to encourage and equip you
You determine when and how much content you get